5 Facebook Marketing Tips To Upgrade Your Ads
With the increasing competition among businesses on Facebook, it is a real challenge to master Facebook Marketing and optimize ads to make your business stand out and reach potential customers. However, if you know the right approach, you can achieve your business goal successfully.
You will gain better insights into this topic by reading the following article to understand how Facebook ads function deeply. Let's see how things work together!
5 Facebook Marketing Tips To Upgrade Your Ads
Set A Clear Goal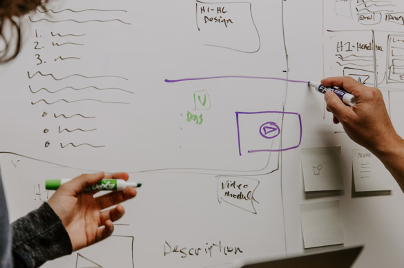 The first and foremost thing you should do is have a detailed marketing strategy plan. Setting a clear goal and sticking to it will help you avoid running out of ideas, boosting your efficient performance.
Selecting a suitable niche for your business first is advisable since it will directly affect your marketing journey afterward. Based on the research data, you will know which method is perfect for your business to apply for a successful project.
Define Target Audience
No matter what goal you set for your business, the main purpose of creating Facebook ads is to reach more people. That's why it would be best to understand your audience's needs to have the best marketing strategy for each group.
In addition, when you research their watching and buying behavior, you will have more ideas for the right solution to deal with customer pain points.
Optimize The Content
Writing and posting content regularly on Facebook is a good strategy to keep in touch with former viewers and attract new customers. However, it doesn't mean anything you write will help you upgrade your advertising activities.
There are specific types of Facebook posts that will help you increase your organic reach to customers. Including call-to-action phrases or informative messages would be helpful to keep customers on your page longer.
Focus On High-quality Visuals
Besides interesting content, eye-catching visuals make reaching more Facebook users easier for your ads. With the fast flow of marketing trends, visuals no longer mean only pictures but also expand to other terms, such as reels or live features.
The more options you include in your ads campaign, the higher the chance to boost your project's reaching rate.
Monitor Ads Performance
There's no better way to upgrade your ads than doing regular performance checks to quickly figure out problems and solve them on time. You can install some helpful tools like Meta Pixel to track advertising results and improve the performance of the landing page.
Remember that tracking ads results are also an important part of your project, contributing to the overall success.
Conclusion
After reading the article, we hope you will know how to use Facebook Marketing to boost your ads performance. Improving your ads is easy, but how to take it to the next level and get the highest click rate is another story.
We recommend doing A/B testing until you find the best method to upgrade your Facebook ads. And you can always reach out to us for help if you need any.