SkillsFuture Google Analytics Training Singapore
Want to know if your extensive digital marketing efforts are paying off?
Don't waste time on impossible marketing strategies and complex analytics techniques that are hard to master. Instead, use Google Analytics to boost your business performance!
Google Analytics is a free and powerful web analytics tool that allows any business to track key metrics that affect online traffic performance, providing you with the opportunity to evaluate the effectiveness of digital marketing campaigns. When companies use Google Analytics, they will be able to transform valuable digital marketing analytics from previous campaign tracking into actionable, profitable business decisions.
Fifty million businesses thrive in this data-driven digital economy with the Google Analytics platform, leading to high ROI and impressive web traffic.
With Aesperon Academy's Google Analytics course, that could be your business.
SEARCH ENGINE OPTIMISATION (SEO)
Google Analytics Course Overview
As Singapore becomes a Smart Nation, mastering data and web analytics skills, such as Google Analytics, is essential for economic growth. By 2022, data analytics services are expected to reach $37 billion.
Leverage the power to supercharge your business with our Google Analytics Course.
With a Google Analytics account, you'll gain valuable insights into your business, allowing you to formulate better business objectives that help your business grow online. Some of the key metrics you'll be able to analyse include user behaviour reports and online traffic performance.
Thus, this 2-Day Google Analytics Course (via Synchronous E-learning) will equip you with the skills to be your own business digital marketers. You'll be able to collect, measure and analyse Google Analytics data, which in turn will help you target specific audiences and develop data-driven digital marketing strategies imperative for your business' success.
We ease into this Google Analytics Course by beginning with an introduction to Google Analytics, covering key terminologies and basic Google Analytics tools. Next, you'll set up a Google Analytics account before guiding you through the Google Analytics dashboard for setup and personalisation.
Once you are familiar with the foundation of Google Analytics, we will dive deeper into web analytics with six extensive reports. These reports will allow you to have an overview of your customers and their actions while using your website, helping you determine the success of your digital marketing campaign.
Before we reach the end of this Google Analytics Training Course, we will practise Advanced Reporting skills. You'll also learn how to install tracking code and deploy Google Analytics using Google Tag Manager. By the end of the course, you will walk away skilled in data analytics for future digital marketing campaigns.
Help your business grow online with our Google Analytics Training Course today!
WHAT YOU WILL LEARN
Google Analytics Course Modules

Introduction to Google Analytics
Understand the importance of using Google Analytics for your business
Get familiar with crucial Google Analytics terminologies
Set up a Google Analytics Account and learn to navigate the Google Analytics dashboard

Deep Diving into Google Analytics Data
Learn to analyse customer information across all digital channels
Evaluate the effectiveness of online marketing campaigns
Understand customer behaviour with six valuable reports. (Audience Reports, Acquisition Reports, Behaviour Reports, Conversion Reports, Real-Time Reports & Advanced Reports)

Setting up Ecommerce Tracking for Google Analytics
Learn how to install tracking code onto your website
Generate and analyse customer-based reports on shopping experience, checkout flow and product performance
Application of Google Analytics
Monitor consumers' actions using User Behaviour Analysis
Evaluate Marketing Channel Performance by identifying objectives of various Attribution Models and their conversion paths
Deploying Google Analytics with Tag Manager to ease the management of website tags
WHAT YOU WILL TAKE AWAY FROM THIS COURSE
Google Analytics Course Goals
By the time you finish this Google Analytics Course (via Synchronous E-learning), you should have acquired the knowledge and skills needed to use right away at work or add to your resume.
This course will help build your confidence in understanding:
Key Google Analytics terminology and its core functions
How to sieve out insightful customer behaviour in a comprehensive manner
The functions of Multi-Channel Funnels in segmenting and filtering vast customer data to generate sales and conversions
Customer's shopping experience, checkout flow and product performance using Enhance Ecommerce
This course will give you the ability to:
Start using Google Analytics with confidence
Generate custom reports with filters on customer traffic and analyse customer behaviours to better business strategies
Present intelligent marketing insights that improve the customer experience of your website using User Behaviour Analysis
Measure the effectiveness of all your marketing campaigns based on Marketing Channel Performance
Easily update Google Ads, Google Analytics and 3rd party applications and customs tags from Google Tag Manager
MEET YOUR TRAINER
Google Analytics Training Course Leader & Facilitator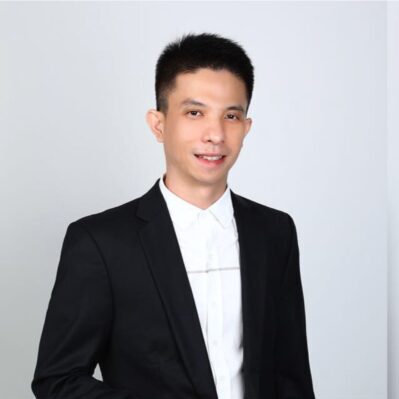 Gavin Choo
Aesperon Academy employs experienced professionals and entrepreneurs that can bring in-depth experience from the field to the classroom each day, ensuring that we can provide the latest industry insights to our students.
Gavin is a seasoned digital marketing entrepreneur and has had over ten years of experience in Digital Marketing under his belt. In these ten years, he has founded several digital agencies and is also well-versed in sales, marketing, and business development. He is highly motivated, warm, and genuinely wants to see his clients realise their growth opportunities online.
Disruptive Digital, a full-service digital agency he co-founded, utilises a unique blend of strategy, creativity, technology, and data to help clients drive growth and competitive advantages.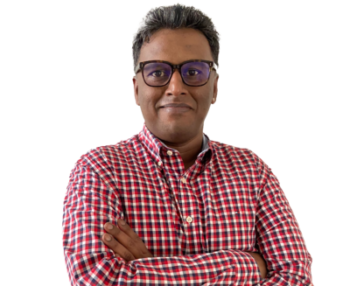 Gold Poovan Devasagayam
Poovan is a CIM UK qualified Digital Marketer and an ACTA/ACLP (Singapore) trainer with more than 20 years of experience in management, customer service, and marketing. As a trainer, he uses a collaborative and interactive approach to make learning effective and enjoyable.
He established 5AIMS Training & Consultancy, a boutique firm with clients in the Asia Pacific and Europe. He is also the Head of Marketing at a global non-profit hospitality exchange organisation.
Poovan is an avid traveller and has lived in Kuala Lumpur, London, and Paris. Currently, he is working towards a Life Coaching Certification and learning French.
COURSE FEE
Corporate / Customised Dates please contact us here
$511.00 – $535.00
Prices (incl GST)
Have Questions?
DOWNLOAD BROCHURE
Why you should choose Aesperon Academy
Reliable
Our students are on a journey towards bettering their lives and we are honoured to be included in their journey as they better themselves. Therefore, we see a huge responsibility to deliver training experiences that meet and exceed our students' expectations. Our students will always get what they expect and more!

Excellence
Through all of the courses that we roll out, we demand excellence in every part of our students' journey – from signing up to becoming proud alumni of our training academy.
Courage
Our students dared to take the first step out towards improving themselves and we are too. We constantly challenge ourselves to push the boundaries on our training courses and experiment with how we can drive the most value to you.