WSQ SEO Courses Singapore
Want to know how to improve your SEO campaign to get that organic traffic you crave?
Learn how to utilise search engine optimization (SEO) in our 2-Day SEO Certification Course!
Make search engine optimization a digital marketing priority today!
SEARCH ENGINE OPTIMISATION (SEO)
SkillsFuture SEO Course Singapore Overview
Want to boost your digital marketing campaigns but don't know how?
This 2-day WSQ Search Engine Optimisation (SEO) training course covers all you need to know about modern SEO fundamentals.
By joining our SEO certification course, you'll learn SEO strategies that will help your website content get on the first page of search engines. In addition, you'll be able to work through a checklist and identify what you need to prioritize implementation during the SEO process.
This SEO training will be led by industry experts, involving a combination of group discussions, exercises, and peer learning. By the end of the SEO course, you'll leave with an intimate knowledge of search engine algorithms, SEO tools and more, enabling you to create comprehensive and successful SEO campaigns for your business.
Furthermore, should you decide to work with an external SEO agency in the future, you'll be able to collaborate with industry experts and develop digital marketing campaigns that truly resonate with your brand.
In this day and age, search engine optimization is the edge you need to supercharge your business. Join Aesperon Academy through this 2-day deep dive into the world of SEO!
Overview of Search Engine Optimization
Search Engine Results Pages
How Search Engines Work
What is SEO?

Keyword Research
Keyword Research in 7 Steps
Long-Tail Keywords
Keyword Research Exercise
Good & Bad Keywords

On-Page SEO
Domain Names and URL Structure
Title Tags and Meta Descriptions
Heading Tags (H1 – H6)
Images: Title and Alt Tags
Length, Quality and Freshness of Content
Duplicate Content
Off-Page SEO
Local SEO
Build Quality Backlinks
Content Marketing
Social Profile SEO

Technical SEO
HTTPS
Page Speed and Experience
Mobile SEO Optimization
XML Sitemap
Robots.txt
Structured Data
Google Search Console

Measuring SEO
Import Google Search Console Data to Google Analytics
Track Page-Specific SEO Performance
Track Search Queries
Measure Page Engagement
Measuring Mobile Friendliness
Measuring Site Speed
WHAT YOU WILL TAKE AWAY FROM THIS COURSE
By the time you finish this WSQ Search Engine Optimisation (SEO) Course, you should have acquired the knowledge and professional skills needed to use right away at work or add to your resume.
This SEO course will build your confidence in understanding:
how search engines work
the SEO strategies that allow your content to hit the first page of Google
how to research and formulate keyword strategies
how to earn high-quality backlinks
the importance of search rank factors every marketer needs to know to stay on top of search engines
how to measure SEO performance with Google Analytics, and make strategic improvements
This SEO course will give you the ability to:
conduct extensive and effective keyword research
understand and implement effective on-page optimisation techniques
identify link building opportunities and implement them in existing SEO campaigns
carry out content optimisation for more excellent readability and shareability
use social media optimisation (SMO) for higher online visibility
foster a deep understanding of SEO strategies and concepts
oversee and manage Search Engine Optimisation campaigns in-house or through an agency
MEET YOUR TRAINERS
Course Leader & Facilitator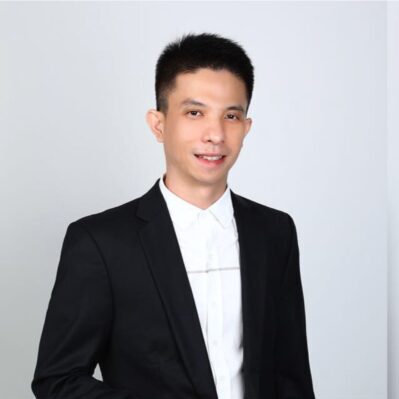 Gavin Choo
Gavin is a seasoned digital marketing entrepreneur and has had over ten years of experience in Digital Marketing under his belt. He has founded several digital agencies in these ten years and is also well-versed in sales, marketing, and business development. He is highly motivated, warm, and genuinely wants to see his clients realize their growth opportunities online.
Disruptive Digital, a full-service digital agency he co-founded, utilizes a unique blend of strategy, creativity, technology, and data to help clients drive growth and competitive advantages.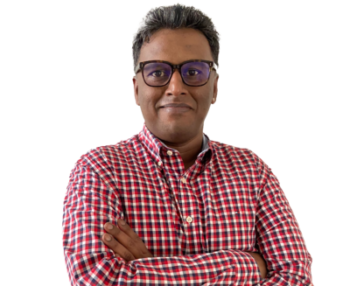 Gold Poovan Devasagayam
CIM UK certified Digital Marketer and a certified ACLP (Singapore) Trainer.
Poovan has over 20 years of experience in management, customer service, and marketing. He is currently the Head of Marketing at a global non-profit hospitality exchange organization.
Previously, he was also in a Training and Consultancy firm where he worked with clients in the Asia Pacific and Europe to build profitable businesses and brands.
Right now, he is working towards a Life Coaching Certification and learning French!
""Attended the Search Engine Optimization (SEO) workshop with Aesperon Academy for the first time today. Must say that I was very impressed with the content covered! Lots of very practical skills and 'know-how' was jammed packed into the session which left me feeling a lot more equipped and excited to tackle the world of SEO! An easy recommendation for sure!"

Jedaiah, 25

Co-Founder of I'm Friendly Co
""I took away many things from this course and the biggest takeaway is to just get started. The trainer is very honest and there was nothing challenging to understand."

Simon, 25

Digital Marketer
""The course is practical and engaging as there was a lot of information shared. The trainer also provided good practical examples for different SEO concepts and stories of how he used SEO in his business throughout the course."

Mr Ong
""Today, I learned about the different useful SEO tools and how I can use them. I liked that there was a lot of interaction between the trainer and students. He was also very patient and specific about suggestions on how I can use SEO for my business. "

Ms Mi
""The trainer is very professional, logical and patient. I liked that the trainer helped everyone in their keyword research and taught us how we can do it ourselves. Through this course, i have learned how to use various SEO tools to manage the flow of products and marketing for my company."

Ms Liang
""Today, I got to learn more about how to tackle on-site SEO with hands-on activities, such as keyword research and how to apply meta description and titles. I particularly enjoyed how the trainer gives tips that are out of standard SEO textbooks and he even recommended beneficial SEO tools for my e-commerce business. "

Mrs Lin
COURSE FEE
Corporate / Customised Dates please contact us here
$240.00 – $800.00
Prices (incl GST)
Have Questions?
DOWNLOAD BROCHURE
Why you should choose Aesperon Academy
Reliable
Our students are on a journey towards bettering their lives and we are honoured to be included in their journey as they better themselves. Therefore, we see a huge responsibility to deliver training experiences that meet and exceed our students' expectations. Our students will always get what they expect and more!

Excellence
Through all of the courses that we roll out, we demand excellence in every part of our students' journey – from signing up to becoming proud alumni of our training academy.
Courage
Our students dared to take the first step out towards improving themselves and we are too. We constantly challenge ourselves to push the boundaries on our training courses and experiment with how we can drive the most value to you.