Advertising on Facebook is ideal for promoting your business and reaching prospective audiences. However, it can be a daunting task to learn the best way to manage ad campaigns. With the help of the powerful Google Data Studio tool, you will overcome all challenges in the marketing field.
In the following article, You will learn how Google Data Studio helps you optimize Facebook ads with insightful information. Get ready to take your business to the next level with us!
What Is Google Data Studio?
Google Data Studio is a free data visualization and reporting tool that helps you connect data and track performance from multiple sources, including Facebook ads, Google Analytics, Google Ads, etc. Connecting your Facebook ads account with Google Data Studio lets you gather all data into one place for a comprehensive view of your business performance and compare Facebook ads data with other sources.
How Google Data Studio Can Help Your Facebook Ads?
Create Customized Reports And Dashboards
Since Facebook ads contain several related data, it would be best to have a useful tool like Google Data Studio to create customized reports and dashboards to focus on important metrics. You can rely on the help of visualizations and charts to easily understand the data at first glance.
Installing the tool Google Tag Manager is highly recommended for the best performance of your ads-tracking progress.
Monitor The Performance In Real-time
An outstanding characteristic of Google Data Studio is that you can set up real-time data monitoring for your Facebook ads. It will help you track the performance of ads in real-time and make adjustments if necessary to avoid unwanted consequences.
Thanks to the real-time feature, you will find it easy to keep track of the number of viewers to know whether your project is going on the right path. It is essential regarding an appropriate change in the way you produce content and visuals to reach a huge audience.
Identify Trends And Opportunities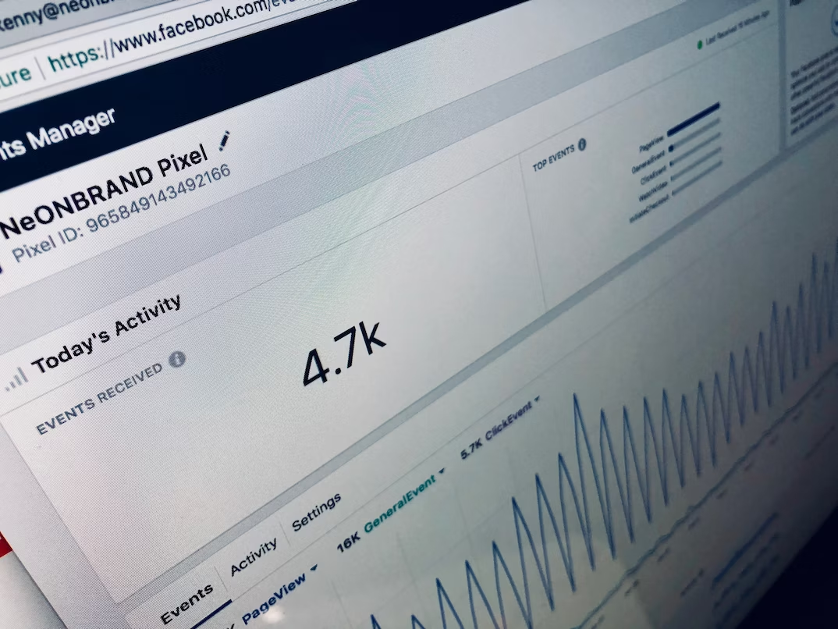 With Google Data Studio, you will have no difficulty identifying and analyzing new market trends. It also contributes greatly to the success of ad campaigns by identifying trends and analyzing detailed customers' behavior, which leads to better decision-making options for your project.
When you have enough information about trends and customers' needs, you will know which type of content will attract more customers to your business and how to boost organic reach without difficulty.
Conclusion
After reading the article, we hope you have the best idea to take advantage of Google Data Studio for the excellent Facebook ads tracking steps. By centralizing your data and visualizing your key metrics, you can gain valuable insights and make data-driven decisions to improve your ad performance.
The best advice for beginners is first to gain basic knowledge and then apply it to real cases to quickly improve your marketing skill sets. There's no need to rush since mastering Facebook ads is a long-term goal for any marketer to learn and grow gradually.